Did you know that 13.4 million eye tests took place in 2019?
'74% of people in the UK either wear corrective eyewear or have had laser eye surgery to help them see better.'
But, in a recent study  to find out why many were not having eye tests, the reasons given were:
My vision hasn't changed – 31%
COVID – 19%
Too expensive – 18%
Not having the time – 13%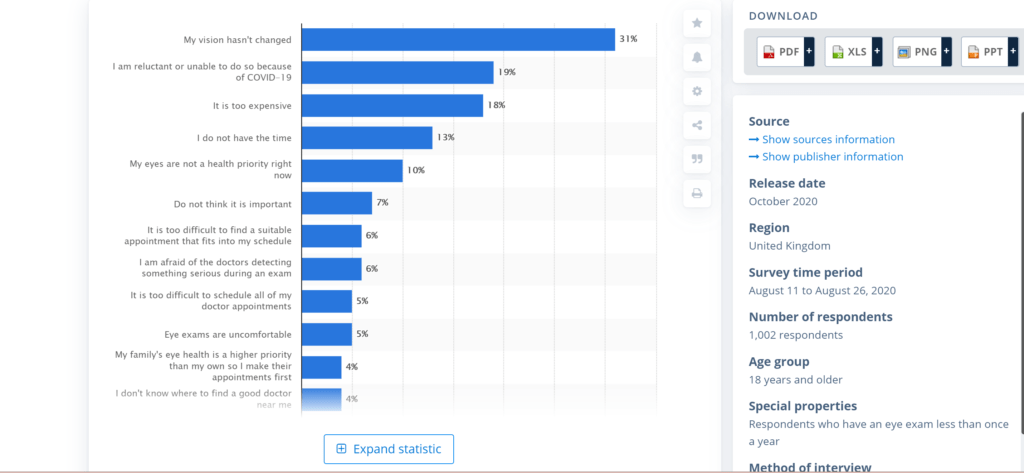 COVID – I think we can all understand that one!
Cost – Another understandable one.
The price can be eyewatering. Without the glass, frames can be £80-£90 if not in the designer range. And that's before the test, before the lenses and the upsells of scratch proofing, glare resistance etc.!
Probably not much change from £200 once it's all added up?
Specsavers (we are not affiliated) have a great page with all the pricing and frames available so you can budget before you step instore.  (We have some advice regarding the cost later in the post).
Plus, a quick Google of cheap glasses brings up plenty of websites – however, caveat emptor! Buyer beware!
But back to you.
Are you experiencing changes or difficulty with your vision?
Are you noticing you can't see the food on your plate so well, or your eyes are burning and sore at the end of the day?
If so, now is the time to channel your inner Sherlock and get on the case of:
Do you need an eye test, or do you need to mitigate against screen fatigue, also known as computer vision syndrome and computer eye strain?
And how can you tell the difference?
If you need an eye test, these are the general symptoms – and you will notice them most of the time:
Headaches when reading or looking at your computer screen.
Having trouble reading or seeing the computer screen or television
Getting double vision
Difficulty with colour discrimination
Difficulty when driving
Difficulty with glare
Difficulty with night vision
Mobility problems especially bumping into or tripping over objects, particularly those on one side.
Changes in your vision.
Now, here's something you probably didn't know regarding the cost:
"If you must spend some of your working days using a display screen (or are due to start using a screen), then you are entitled to an eye test paid for by your employer". Unison
Yup – straight away, that's roughly £25 you won't have to fork out.
Then, if you do need glasses for your job – you might be eligible to have those paid for you as required PPE– again, Unison have the details:
"If an eye test shows that you need to wear glasses when using a visual display, then your employer is obliged to pay for your glasses.
Even if you need glasses for other work activities, your UNISON rep may be able to help you get financial support towards the cost of glasses."
Not bad, eh?  Certainly, worth investigating.
Is it computer eye strain, computer vision syndrome or screen fatigue?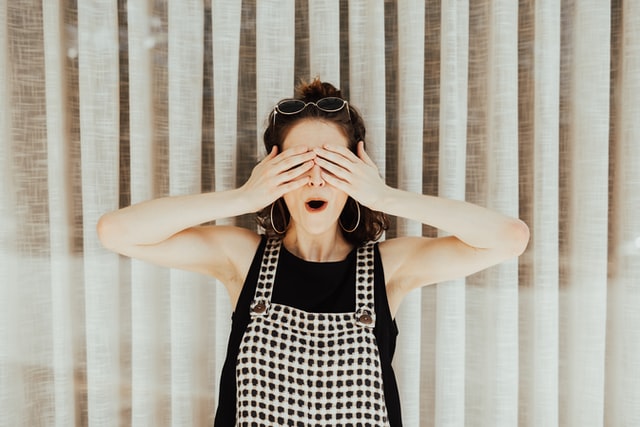 (Remember it's all the same thing – it's just so bad they named it three times)
Screen fatigue is the name given to a cluster of symptoms that arise from looking at a digital screen for prolonged periods.
The symptoms are generally:
Eyestrain
Dry eyes
Headaches
Overall tiredness with reduced productivity
Blurred vision
Sore, stiff neck and shoulders
Struggling to see
There is a difference between needing an eye test and suffering from screen fatigue and you will need to decide, but generally, when requiring an eye examination for disease, the visual problems will be progressive and constant.
Bear in mind :
There is a difference is between age-related disease and induced repetitive stress injuries causing dis-ease and stress-related adaptations from visual suppression to asthenopia
With screen fatigue, if you give yourself a break for the screen and follow the tips we have laid out on the website, the risk of visual repetitive stress injuries and symptoms will be mitigated or significantly reduced. Often the symptoms will disappear while you are away from your screen, only to re-appear like an evil genie once you are back on.
And of course, we have some advice for this as well.
Having an individualised Display Screen Optimiser is another option to consider.
The 'optimiser' creates the optimal coloured background for your digital display screen. It's 100% geared towards your needs. It reduces screen fatigue/ computer eye strain/ computer vision syndrome (Why can't there be one name for it??) and increase productivity.
Well, it would, because suddenly you're not hampered with the symptoms mentioned above.
Plus, spending £1 on the individualised optimiser is an excellent investment for your eyesight.
We would strongly suggest that you look after your eyesight, have regular check-ups with an optician, and use the tips and Display Screen Optimiser.
This way, you will reduce the harms of working all day on a screen, and perhaps when you go along for your wellbeing eye test, you won't need a new prescription?