What is digital accessibility?
Digital accessibility relies on several components that work together to allow more users access to websites.
(The following information is taken from the WCAG2.1 official website.)
Some of these components are: 
Web content – This refers to any part of a website, including text, images, forms, and multimedia, as well as any markup code, scripts, applications, and such.
User agents – This is software that people use to access web content, including desktop graphical browsers, voice browsers, mobile phone browsers, multimedia players, plug-ins, and some assistive technologies.
Authoring tools – These are software or services that people use to produce web content, including code editors, document conversion tools, content management systems, blogs, database scripts, and other tools.  
Why does your site need to be digitally accessible?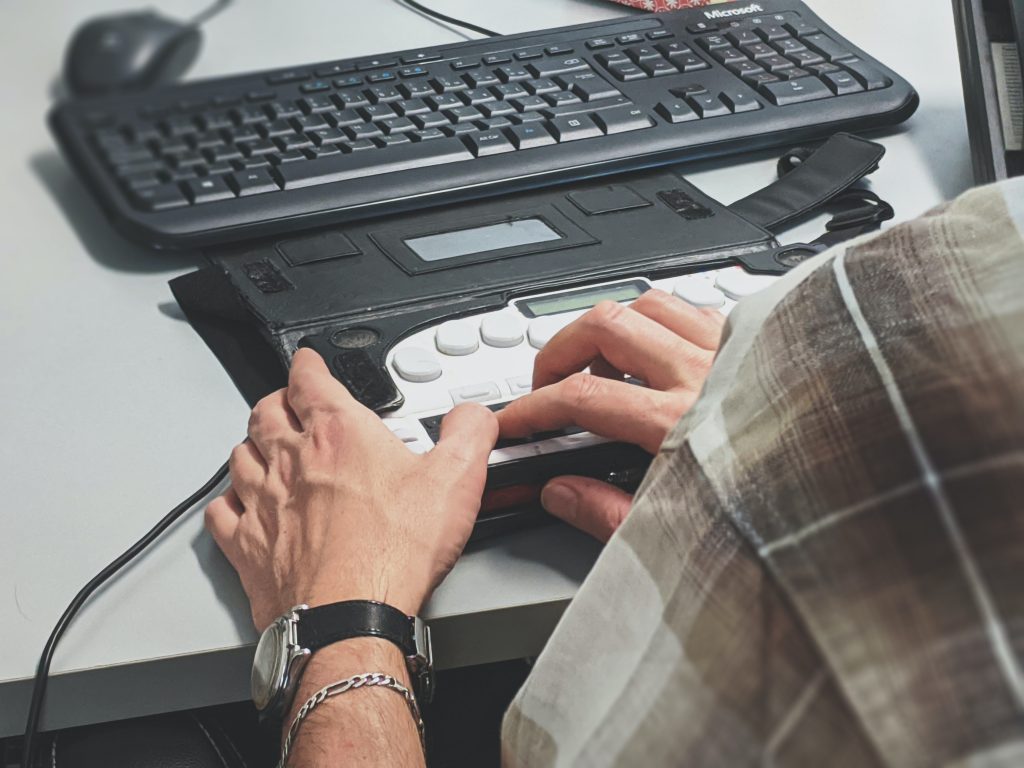 Because it's the law, but it's also much more than that.
You gain real benefits from accessibility, such as: 
Financial benefit – increased staff performance, increased customer satisfaction, plus a competitive edge as more people can access your website/product/services.
It's estimated that up to 40% of the UK population suffer from some type of disability, and they could well be your customers or staff.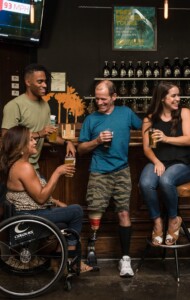 Best practice. Being compliant shows a desire for best practice, care for your business and staff, and belief in action when it comes to diversity and inclusion.
It's also vital for HR and Health & Safety.  Having your accessibility plans, policy, support, guidelines, and training available for your staff is best practice.
Legal. Being compliant reduces the risk of legal challenges. These are ramping up in the USA, so it won't be long before they start popping up over here.
What is an accessibility statement?
An accessibility statement shows all stakeholders that you have followed the best practice guidelines and laws to ensure you are compliant in this area. The statement shows how you have audited your company, what you have done and are doing to ensure compliance.
What does it look like?
This will depend upon your organisation. Some companies have one long statement. Others have categories with updated pdf's, some have checklists. There are no hard and fast rules, what is important is documenting the audit, the findings and the steps moving forward.
How to create an accessibility statement.
The first step is to gain an understanding of what's required.  
There are 3 regulations/guidelines that you need to understand:
DSE 1992 regulations:
This deals with ergonomics – chairs, desks, lighting, the height of pc etc. Keyboard, speech recognition, text, colour contrast, eyesight. Use the  Checklists for DSE 1992  to help you understand what is required. 
WCAG 2.1 .
This was created to define the 'how' of accessibility.
It was created to show how to make digital content more accessible and it's there to advise those creating/updating and working with software, on how to make a decision re accessibility during the creation process.
WCAG 2.1 looks to help those suffering from visual, auditory, physical, speech, cognitive, language, learning, and neurological disabilities to access web content more readily.
WCAG 2.1 Quick Reference guide 
ISO 30071.1 takes accessibility one step further and documents international best practice. It's a global evolution of British Standard 8878, taking the accessibility of websites to the accessibility of products – e.g smart speakers, games consoles or ESP systems.
WCAG 2.1 is about content, ISO 30071.1. is more about the user experience. It has streamlined what was a 16-step process into 8, making it far easier to integrate with software, and most importantly it takes into consideration the individual.
ISO 30071.1 clarifies what is needed for the users personalised approach to accessibility, including providing additional personalised accessibility provisions – precisely what we here at ScreenRisk specialise in.
How do you audit accessibility?
There are several ways – you can outsource, or you can do it in house.
Essentially you are looking at four criteria:
Perceivable – The text/media can be seen or heard by everyone
Operable -The site is easy to navigate. Assistance is provided if needed. You can see this in action on this website with the tools in the sidebar to change the background colour and the size of the text. 
Understandable -The text/media  easy to understand 
Robust -This refers to what is called maximize compatibility and deals with images and the way they are saved.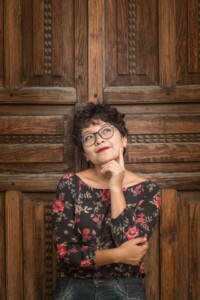 If you outsource – be shrewd, and don't use a company that charges you £1500.00 for the same information as you would get for a free scan.
The free audit sites that come recommended from the accessibility world are WAVE and AXE . These are from the USA, but the UK government recommend them on their site – www.gov.uk 
For a fully paid premium audit –  this site is considered one of the USA go to – https://tenon.io  
Now Set out what you need to audit.
e.g. 10 staff in the office – 4 full time at home – 3 on temporary home leave.
Don't forget that your staff may well have accessibility issues that you are currently unaware of.
Once you are aware of what needs assessing – which workstations and where, you will need to understand the needs of the staff operating them.
This will come to light almost immediately as you begin your audit and while talking to your staff. We can assist you when it comes to ocular health with our screening for visual issues, picking up those individuals that may be suffering unnecessarily, and we can quickly pick up signs of screen fatigue.
An Accessibility Statement Template: 
(please note this is different to a policy statement)
Company name and date
Accessibility support – how/who to contact: name, email, and contact number – hours open.
State company policy: e.g. Here at X we are committed to digital accessibility for all. Everyone has equal access to our digital content and products.
Identify standards – DSE 1992, WCAG 2.1 and ISO 30071.1
Actions taken e.g. We have adopted a web accessibility policy. Initiated training on web accessibility and have an internal web accessibility committee.
State person undertaking DSE regulations audit. And/or experts hired – state their expertise, name, and contact details.
Methods of audit used –e.g. free website scan. Free website scan with human input. Outsourced to professionals.
Workstations/equipment/software audited
Maintaining training and accessibility.
Feedback – (ask for this) repeat accessibility support contact details.
Helpful resources – list resources that staff and customers may find useful regarding accessibility. 
How we help you:
We are the experts when it comes to colour contrast and display screen optimisation. Individualising the coloured background of the display screen has been shown to improve reading speeds, reduce/eliminate screen fatigue and improve productivity by up to 20%.
If you can read/see better, your performance is better.
ISO 30071.1  Research has shown that colour contrasts and what are called coloured overlays can affect reading speeds. If these are not ideal, they can tire the eyes, and contribute to screen fatigue/computer vision syndrome. 
So while it is important that all areas of compliance are attained – we really come to the fore with our patented software where we can mass screen your employees for any visual issues they may have whilst using a screen – and we can then assist you in mitigating any further harms.
Talk to us:
Contact us 
Register for a demonstration
Resources:
https://www.w3.org/WAI/fundamentals/accessibility-principles/ https://www.w3.org/WAI/standards-guidelines/wcag/